I can't remember how long it's been since I ran a 5K and I can't believe I haven't done more. We shall see! The atmosphere at the McGuire's run yesterday was addicting! Team "Wolf Pack" had a blast running together and indulging just a bit at the after party. Woot Woot! One of my new goals is to do many more races in 2012, whether that be adventure races, 10Ks, 5Ks or maybe even a half marathon. :)
I might add too, my sister and her husband ran the race pushing their 9-week old baby in the jogging stroller. How fun!!! Proof that babies don't have to hold you back from doing the things you love! Little Autumn was a trooper all day long.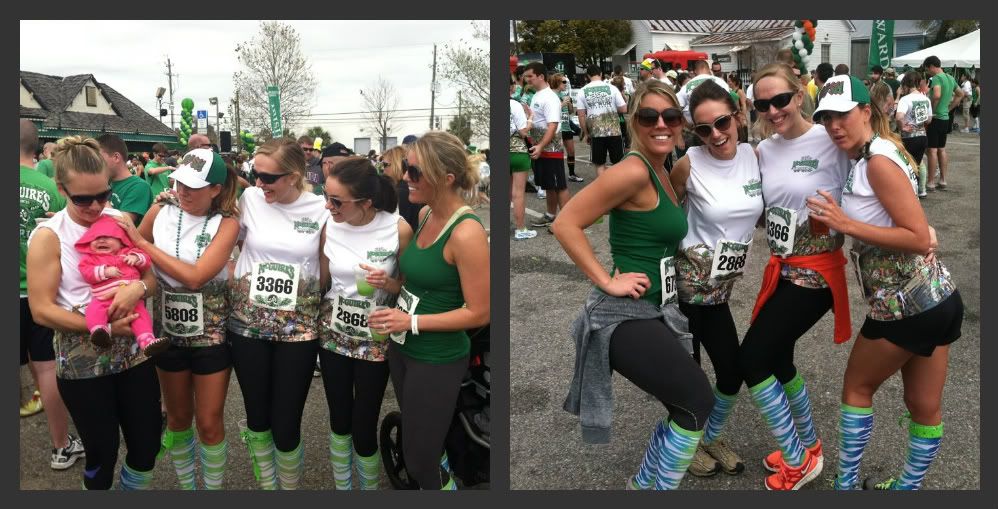 Does anybody have any big races planned for 2012? I'd love to hear! Hope you have a happy, healthy and relaxing Sunday!
Be Strong. Be Healthy. Be Balanced.
-Lauren